COMPOSITE BIOMATERIALS for TISSUE REPAIR and REGENARATION
We are focusing on composite biomaterials synthesis via combining natural, synthetic and/or modify the surface of the materials in chemical and biological aspects to induce cell behavior for tissue regeneration. Gathering different sources may help to generate better cell response and tissue repair.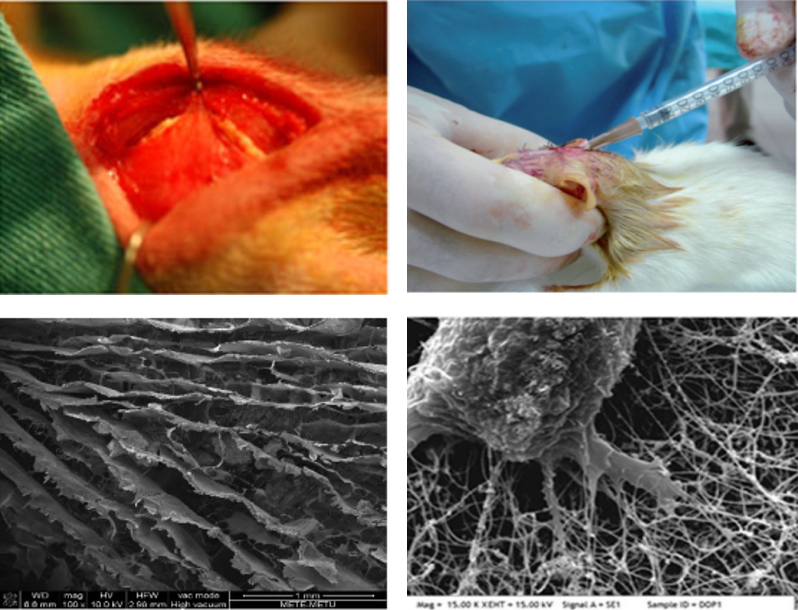 Following various regenerative strategies for tissues (mainly for musculoskeletal system tissues as bone, cartilage, muscle) by using multiple cell types (primarily with stem cells) and biomaterials may trigger different mechanotransductive pathways and may alter the cell behavior.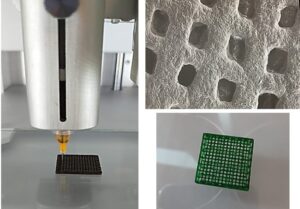 ---
DECELLULARIZED MATRICES
Decellularization is a technique aim to retain the structural and native properties of extracellular matrix while removing cellular components. BteLAB focuses on various types of tissue decellularization from animal and plant sources and studying on their possible use in variety of fields, especially for regenerative medicine.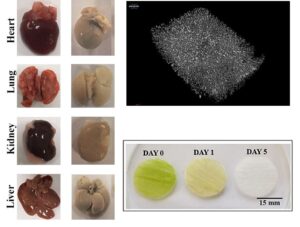 POLYMERIC SYSTEMS
Our group focuses on the production of polymers that have various bulk and surface properties, shapes, and geometries with different polymerization techniques (such as emulsion, suspension, and others). One of the main goals is to produce these polymeric systems in preferred sizes (micro to nano; magnetic or non-magnetic) and use them for cellular application, controlled release, biomedical and non-viral gene therapy purposes.